The creative portfolio of the prima donna of opera Tatyana Pechnikova abounds with a huge number of regalia.
Honored Artist of Russia, laureate of the Casta Diva Russian Music Prize, laureate of the Golden Mask National Theater Prize in the Opera – Female Role nomination, laureate of the Evgeny Kolobov Foundation Prize for Selfless Service to Opera Art, teacher of the Gnesins Russian Academy of Music… And in the personal life of the opera diva, harmony and love reign: for more than thirty years, Tatyana has been happily married to the president of the Moscow Law Corporation, Vyacheslav Pechnikov, who is not only a faithful life partner for his wife, but also a reliable friend, support, support and inspiration.
Tatyana spoke about the different stages of her career, about the opera art of Russia and Europe, and about the unshakable cultural traditions in this interview.


GP: How did you come to the opera stage and at what point did you realize that you wanted to dedicate your life to opera? Is this a childhood dream or an accident?


TATYANA: We can say that randomness is a special case of regularity.

Since childhood, I liked to play music, at the age of five I was found to have absolute pitch. My family had nothing to do with music: my father was a military man, he worked in the Ministry of Defense, my mother worked in a design bureau. But as amateurs, they were very musical: dad played the mandolin, and mom sang. I am the only one in the family for whom music has become a profession and a matter of life. I graduated from a music school in piano, was a soloist in the choir, at the age of fifteen I clearly understood that music was my profession and vocation. Of course, the merit of my parents is great in this - they advised, guided and always believed in me! My parents recommended that I first get an education that would definitely allow me to feed myself - a teacher at a music school. After graduating from a music school, I realized that the piano is not the limit of my dreams, that I want to practice vocals, so I decided to continue my studies. At the age of 20, I became a student of the Gnesins State Musical and Pedagogical Institute in the class of a wonderful professor and person Elena Borisovna Obolenskaya. After graduating from the institute, for two years I prepared opera and concert repertoire with a wonderful teacher Alexander Petrovich Petrov. My choice of further service fell on the Moscow Novaya Opera Theater: I signed up for the Competition, successfully passed all the audition rounds and began to serve on the Novaya Opera stage. All the long, active and productive years at the Novaya Opera Theater, the accompanist and teacher Olga Gromykhina worked with me, I personally want to thank her for the invaluable lessons in vocal and musical skills that she gave me.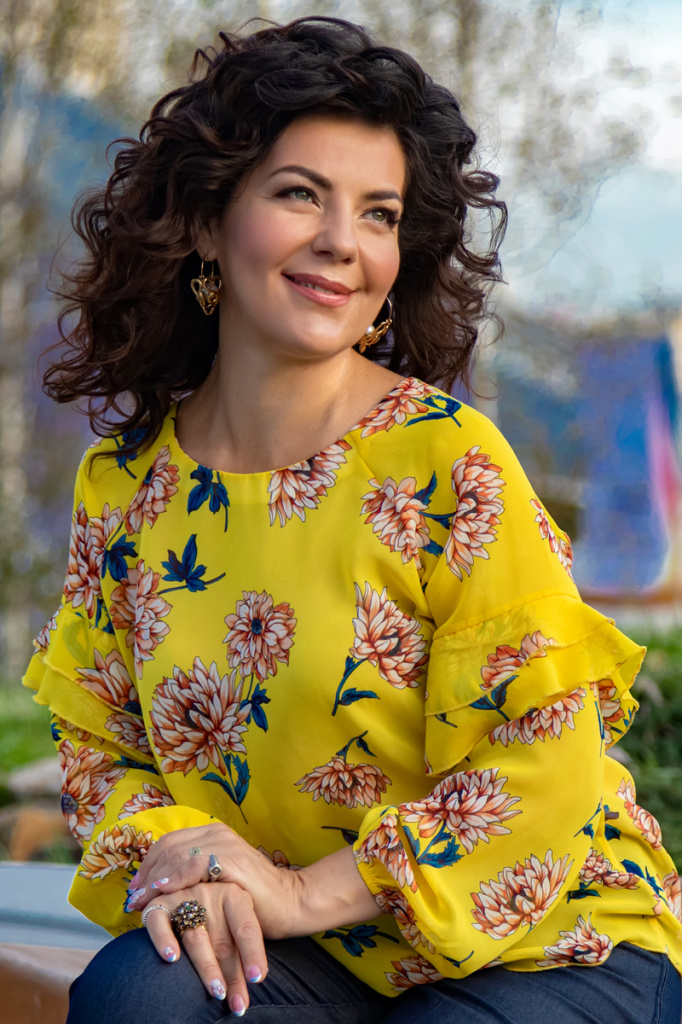 HP: Think back to your first big role.


TATYANA: It was the part of Tatiana in the play "Eugene Onegin", which was conducted by the brilliant Evgeny Vladimirovich Kolobov.

For me, this performance is an unforgettable event and an invaluable experience. That musical and auditory aesthetics that Evgeny Vladimirovich gave me, I carry with me all my creative life: this part has been with me for many years, like a guiding beacon, a creative vector and landmark!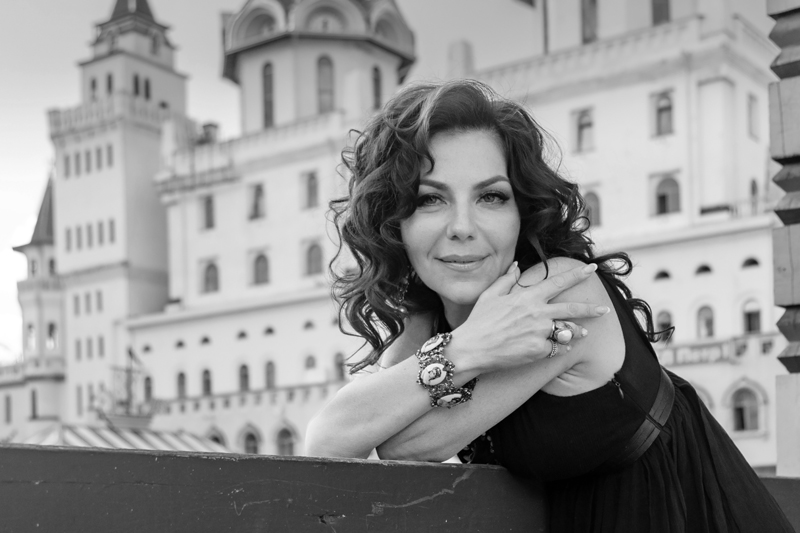 GP: Is singing opera a gift, a talent or a job? How difficult is vocal art?


TATYANA: Initially, of course, there must be talent: if a person has a beautiful voice, then this is already a great chance.

But development is impossible without labor: any voice, like a diamond, needs to be cut in order to become a diamond. Ninety percent of success is a synthesis of diligence and patience. Opera is a school, first of all: in order to sing professionally, you need to train your muscles. For opera singers, as well as for athletes: the more muscles take part in sound production, the more beautiful the timbre. It is no coincidence that opera singing is equated with the sport of the highest achievements - it is a very energy-consuming physical labor, rehearsals last for several hours. Of course, charisma, texture is very important! Over the past 20-30 years, the aesthetics of opera art has changed significantly - now there is a huge competition among opera artists who must not only be fluent in their voice, but also have certain external data, acting organics, choreographic, plastic and many other skills. If earlier there was a conductor's theatre, now directing is of tremendous importance.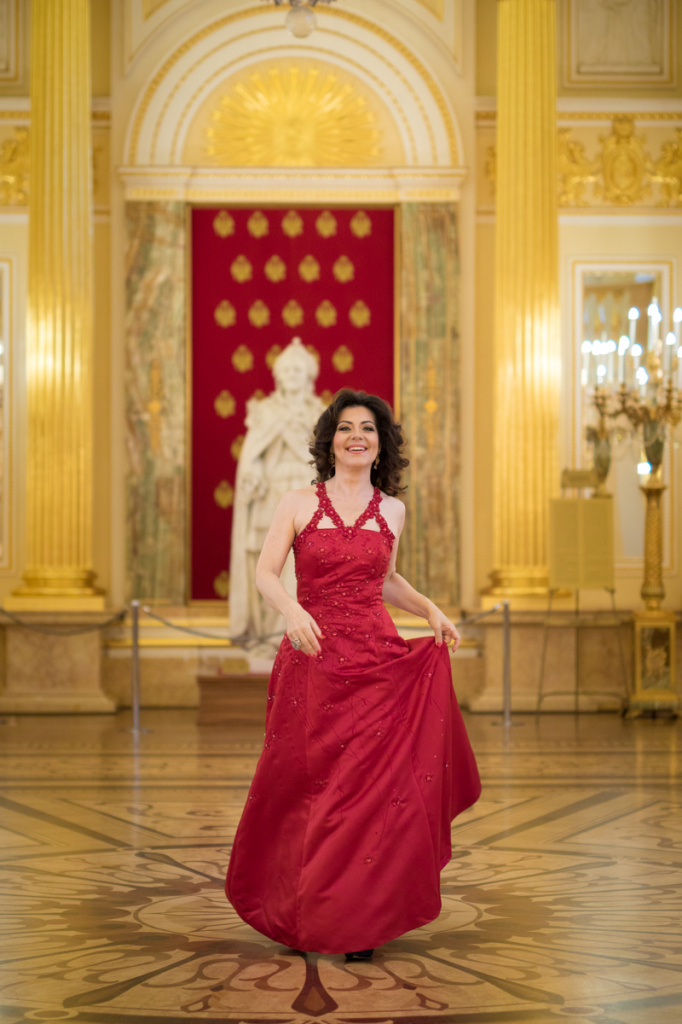 GP: How do you feel every time you go on stage? Doesn't it go away with age?


TATYANA: Every time I go on stage, I want to express feelings through my heroine and convey to the audience a different range of emotions: if the heroine is in pain, the audience sympathizes and sympathizes, if the heroine feels joy, then the audience feels extravaganza.
The audience subtly feels falseness, you can't deceive the viewer: no matter how well you move on stage, if you sing badly, the viewer will hear it. Before going on stage, you always experience excitement and awe - this physiological process is beyond your desire and awareness, adrenaline is released, you plunge into a state of euphoria!

Of course, with experience you learn to deal with anxiety. An artist, regardless of mood, must be able to emotionally tune in, abstract from life's problems and all other factors. I had one interesting case when I was on the stage of the Dresden Semperoper (Semperoper) performed the premiere of the main role of Rachel in the opera "Jew". On the eve of my performance, I was invited to this theater to listen to the opera, they put me in the central box of the hall, designed for two and a half thousand seats. During the performance, for the first time in my life, a panic happened to me - I look at the stage, and there is a small man, on whom thousands of eyes are fixed. It turns out that I looked at myself from the outside and was scared: how am I going to sing here tomorrow, how do we manage to sing so that all these spectators hear us, so that everyone in the hall has the feeling that the artists sing and play for him alone? ! The next day, before going on this stage, I gave myself a lot of motivational instructions, curbing my excitement and remembering that I am a professional, have been working in the theater for a long time and have performed the leading roles many times. I convinced myself that I would succeed, everything went well, but this was the only moment in my life when I experienced such strong fear before going on stage.
HP: Every time opera is mentioned, everyone talks about the elitism of this art. What do you think about this and is elitism possible in our time? Can this statement be considered a myth?


TATYANA: Of course, opera is a high art.

It is very difficult for an unprepared person to listen to and perceive opera; there must be some kind of musical education or attitude. A person must be internally ready to perceive the opera, because there are very difficult works. Opera must either be loved or not, there is no middle ground.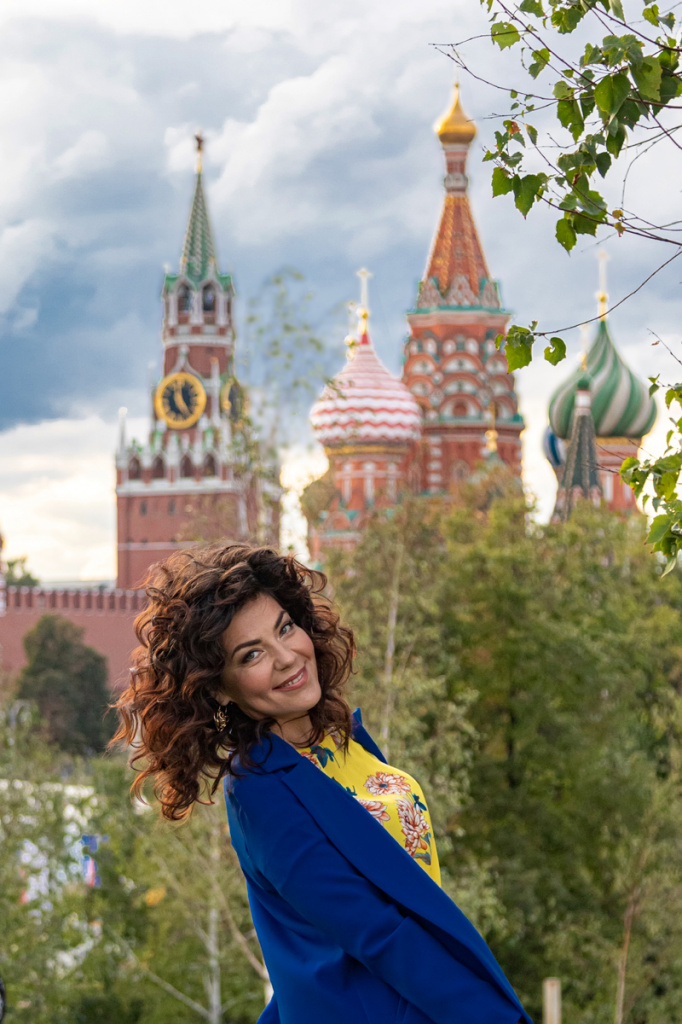 GP: How would you characterize the current state of opera in Russia and in the world as a whole?


TATYANA: There are a lot of talented young performers in different regions, I am speaking from a pedagogical point of view.

Previously, about 15 singers from different cities graduated from each university a year, now about 40–50 young singers graduate from each educational institution. And there are significantly more universities that train professionals in the field of opera, which means that competition has increased even more. The mass media also contribute to the popularization of opera, for example, the Big Opera program on the Culture channel, and concerts in which opera stars sing along with pop artists. A huge number of good singers work in the theaters of Russia, and the audience is happy to see them. Many performances have been sold out for many years - beautiful music, famous arias and favorite singers attract connoisseurs of fine art, give the public a diverse palette of emotions.
GP: People listening to opera often cannot understand the singer's words, even if they sing in the listener's native language, is this the norm or the performer's problem? Perhaps the listener needs to be somehow specially prepared for this?


TATYANA: In opera, the main thing is the voice, an even sound wave.

Of course, this is a great skill, when a clear pronunciation is superimposed on an even sound stream, there are certain techniques for this. Everyone has a different voice apparatus, individual structure of the face, jaw. But, in principle, the correct opera production requires that the words be well heard, because the content is conveyed through them.
HP: What languages ​​do you sing in?


TATYANA: Operas are usually performed in the original language.

We sing in Italian, German, French, English and other languages.
GP: Didn't you ever get the feeling that by standing on stage you could bewitch people around you? What feelings do you experience?


TATYANA: Every singer knows what repertoire and voice possibilities he can "conjure" with his timbre.

A distinctive feature of my voice is that I know the pianissimo of the upper notes: I know how to technically give such a timbre to my voice so that everyone "takes their breath away". Many viewers told me that it feels like you are breathing in, but you cannot breathe out - a feeling of absolute nirvana, catharsis. I am very pleased to hear such epithets addressed to me, because this is not just a technique, but energy, emotions, a piece of the soul that I put into every image that I present on stage. This is not only accumulated, but also a gift from above: the synergy of talent, work and creativity.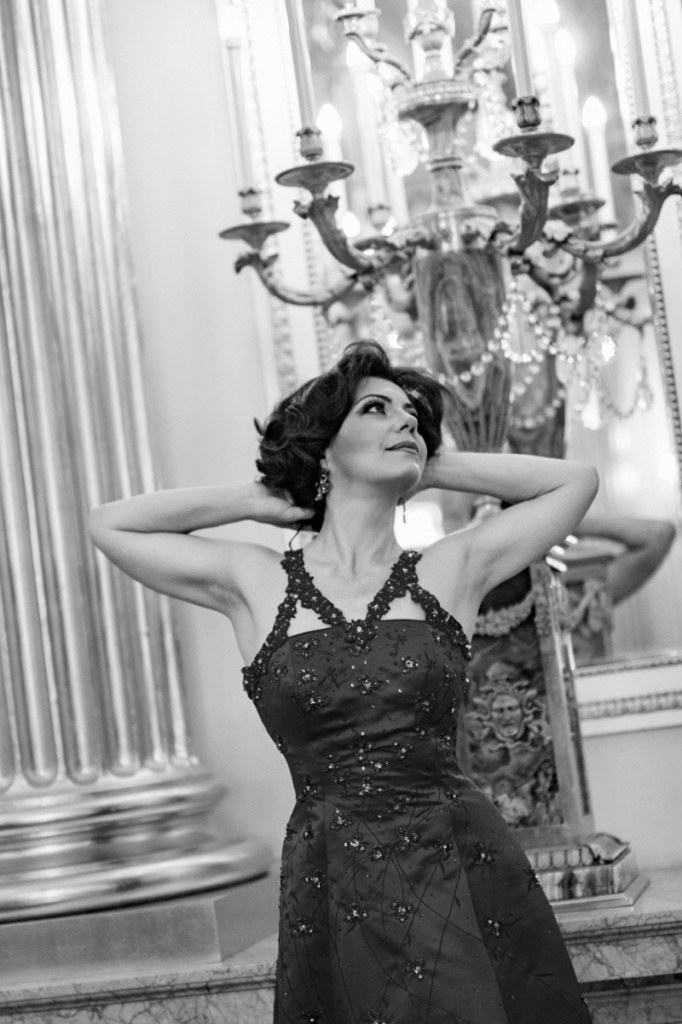 GP: Over the years of your work, you have had the opportunity to perform on various stages, including European ones! What is the difference between a listener in Europe and ours? They say that the European listener is very restrained in his emotions, less enthusiastic.


TATYANA: I can't say that Europe has a cold audience, they just perceive and react differently, due to different mentalities and cultures.

They have a slightly different aesthetic - they do not always applaud after each aria, but at the end of the performance they do not skimp on a standing ovation. After the performance, whole groups of spectators come to the service entrance for autographs, asking the artists to sign on photographs or posters, we don't have this in the mass sense. I have never seen anyone leave the performance there: they will always watch to the end in order to form their opinion about the production.
HP: Who has become your favorite composer during this time? What do you like to sing the most?


TATYANA: It is difficult to name one composer and one aria.

For example, one of the most iconic and significant roles in my operatic career is Bellini's Norma. After the premiere of this performance, I was awarded the title of Honored Artist of Russia, won the intense competition, becoming the laureate of the Golden Mask Award, and received the prestigious Casta Diva Opera Award. This part was embodied by a German director and playwright, who were invited to our theater to stage this opera. For me, Norma's part is central, I love her very much. Of course, the role of Tatyana in the opera "Eugene Onegin" is very important, which I have already mentioned, Violetta in "La Traviata" is one of my favorites, I also love Marfa in "The Tsar's Bride", Adina in "L'elisir d'amore" and many others.
GP: Working on a production in a European theater, how does it compare to the Russian one?


TATYANA: I don't know about all the theaters, but in the theaters of the highest category in which I worked, approaches to staging are radically different.

The rehearsals took place in a specially equipped hangar, in which the scenery that will be on stage in the theater was recreated in full scale. In Russia, rehearsals are held in the rehearsal class, only two weeks before we go on stage. It often happens that what the director has equipped in the classroom is significantly transformed when he enters the stage - the scale of the stage and the rehearsal class are very different, and, accordingly, the whole concept of the production often changes. Also, at these rehearsals, which last about two months, the entire production team is present in Europe - about twenty people (costume, makeup, lighting, etc.). We don't have this – only the director and the pianist are present at the rehearsal. And the last significant point of difference is that in Russia we rehearse in our clothes until the last moment, and in Europe rehearsals are held in approximately the costumes in which we will perform, this helps a lot to immerse yourself in the image from the first moment.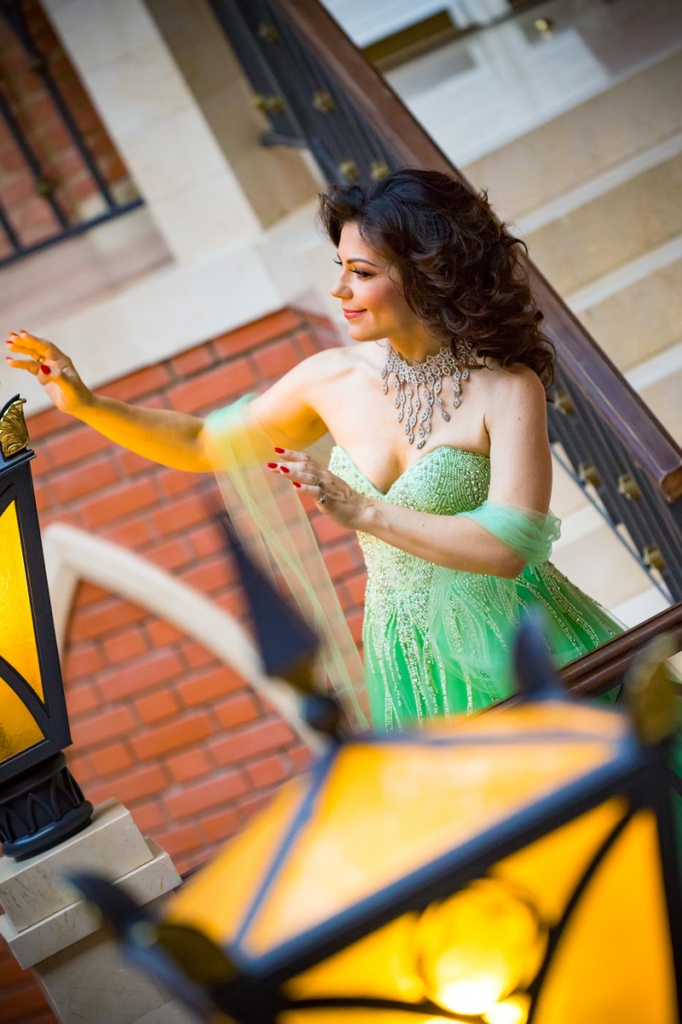 GP: Did you have any desire to stay in Europe and continue your creative path there?


TATYANA: I never thought of staying in the troupe.

I have a family here, at that time I had a small child, a husband, parents. The husband is a patriot, he has a business in Russia. Many thanks to my husband for supporting me and continuing to support me in my career. For me, this is very important and valuable, because few can put up with the constant absence of a woman at home - creative work involves constant traveling. Vyacheslav is my support and support, and Russia is our home. In Europe, I prefer to come to performances as a guest singer.
GP: You give a huge number of concerts, hold master classes and also teach at the Gnesins (RAM), which causes great admiration and respect! When you give all your best and give a lot of your strength and energy, you need to fill yourself with something. What fills you?


TATYANA: Of course, there used to be times when they brought me a suitcase to the airport - I managed to take the necessary things and went on the next flight.

Now the pace has changed, but the work schedule is still very tight. As a rest and relaxation, I really like to go to exhibitions, visit theaters. I love history, it inspires me. When I go on vacation, I like to visit ancient places - castles, buildings, touching which you are filled with energy.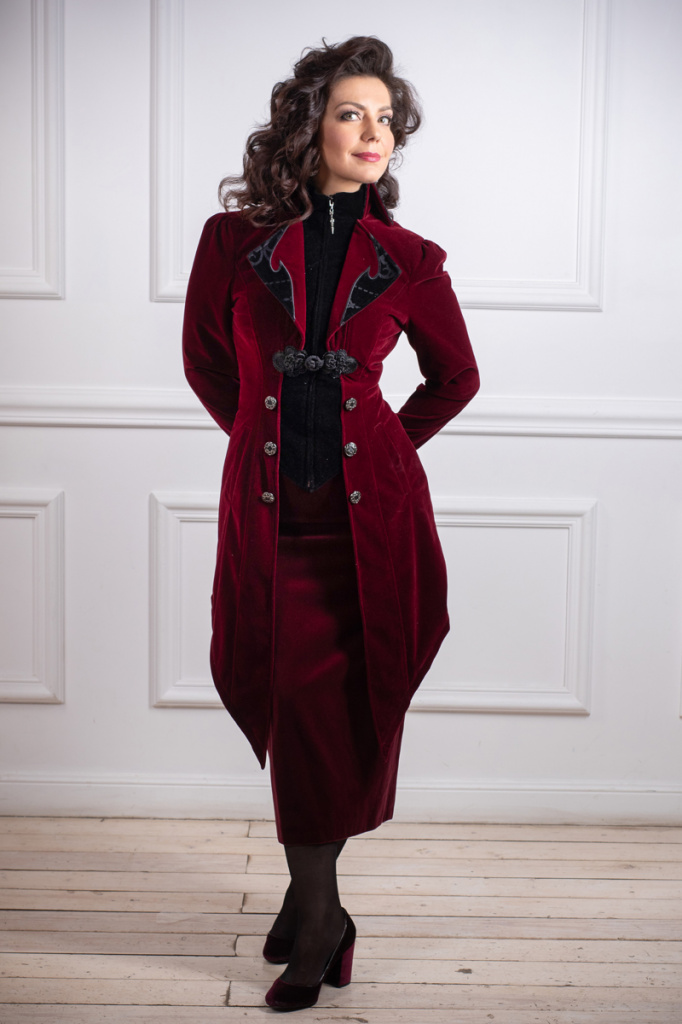 GP: Share your creative plans for the near future!


TATYANA: Now I am a soloist of the Chuvash Opera and Ballet Theater in Cheboksary. Recently, in this theater, I sang the play "Eugene Onegin", participated in the gala concert of the International Opera Festival. M. D. Mikhailova. Ahead is the continuation of work as a soloist of this theater. Of course, due to the pandemic, all artists are limited in their performances, but the main thing is that concerts in Moscow and tours in other cities continue, because art at all times has been not only entertainment, but also a life-giving elixir for souls and hearts!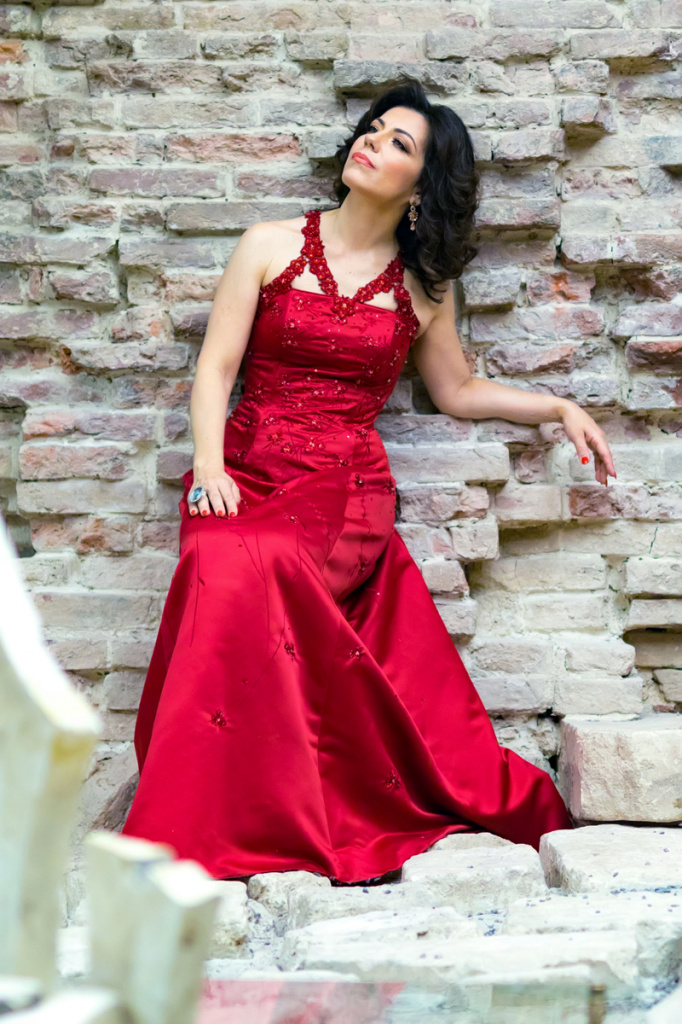 ---
Share: