The Turkish lira fell to a record low on Tuesday, a day after President Recep Tayyip Erdogan defended his push to cut interest rates to spur economic growth and create jobs.

The currency fell above 12 liras per dollar and traded 5.6% lower to 12.0580 per dollar as of 11:28 am in Istanbul. The benchmark Borsa Istanbul 100 traded 1.5% higher, primarily driven by foreign exchange-earning stocks.
Erdogan said on Monday that Turkey has abandoned its old economic strategy based on high borrowing costs and a strong currency in the name of slowing inflation, and has instead moved to a new system that prioritizes increased investment, exports and the creation of strong jobs.
While most central banks are talking about tightening policy as the global economic recovery pushes prices higher, Turkey's decision to cut borrowing rates by 4 percentage points since September has shocked markets and disappointed investors, who complain that its monetary policy is getting tighter. unstable and unpredictable.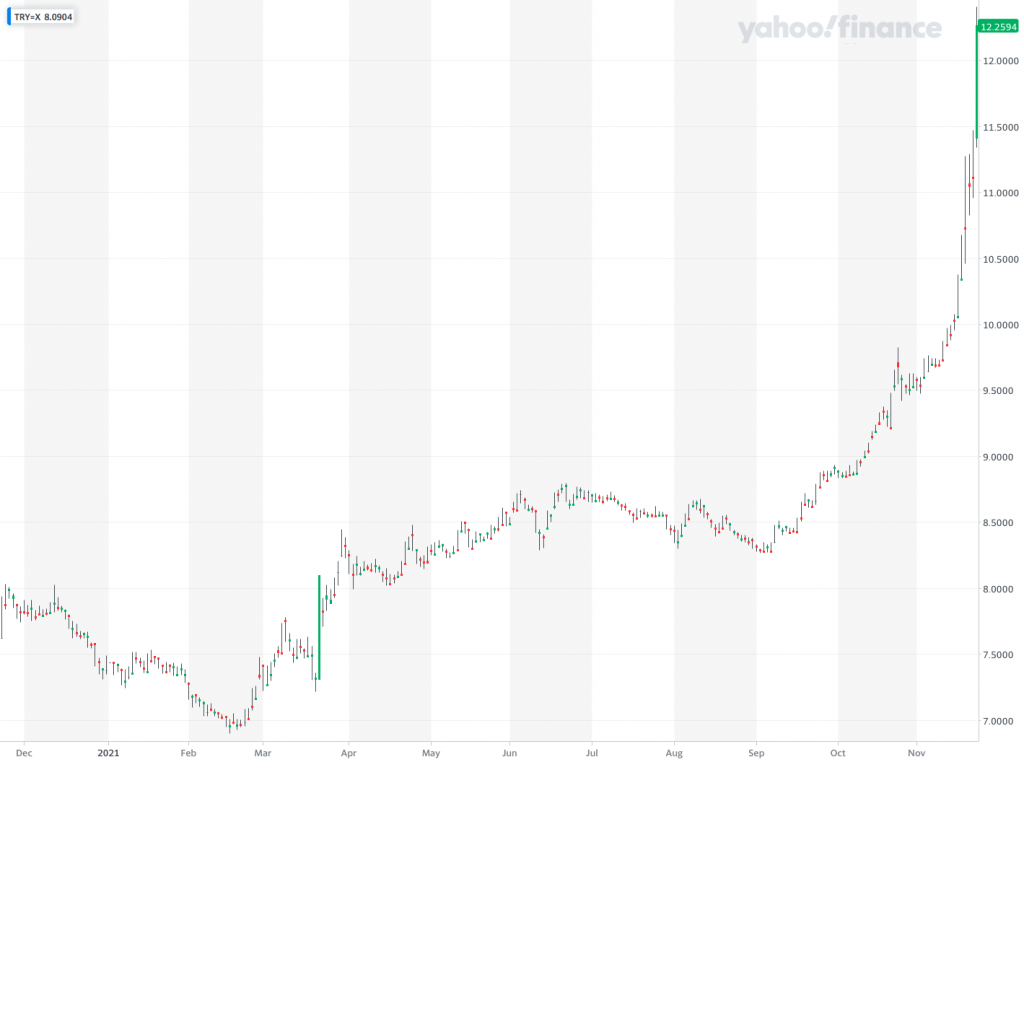 Source: Bloomberg
---
Share: